Volkswagen Oil Change Service in Sacramento, CA
At Niello Volkswagen, we operate a service department that provides a range of oil change services to accommodate Volkswagen's recommendations for each VW model. There are four different Volkswagen oil change service types specifically designed for each model and outlined in the owner's manual. No matter what Volkswagen model that you drive, we take the guesswork and hassle out of the maintenance decision process by providing all oil changes recommended by Volkswagen with impressive quality and remarkable value that our loyal customers have come to expect.
Oil Types we Carry
Here is an overview of our oil change services: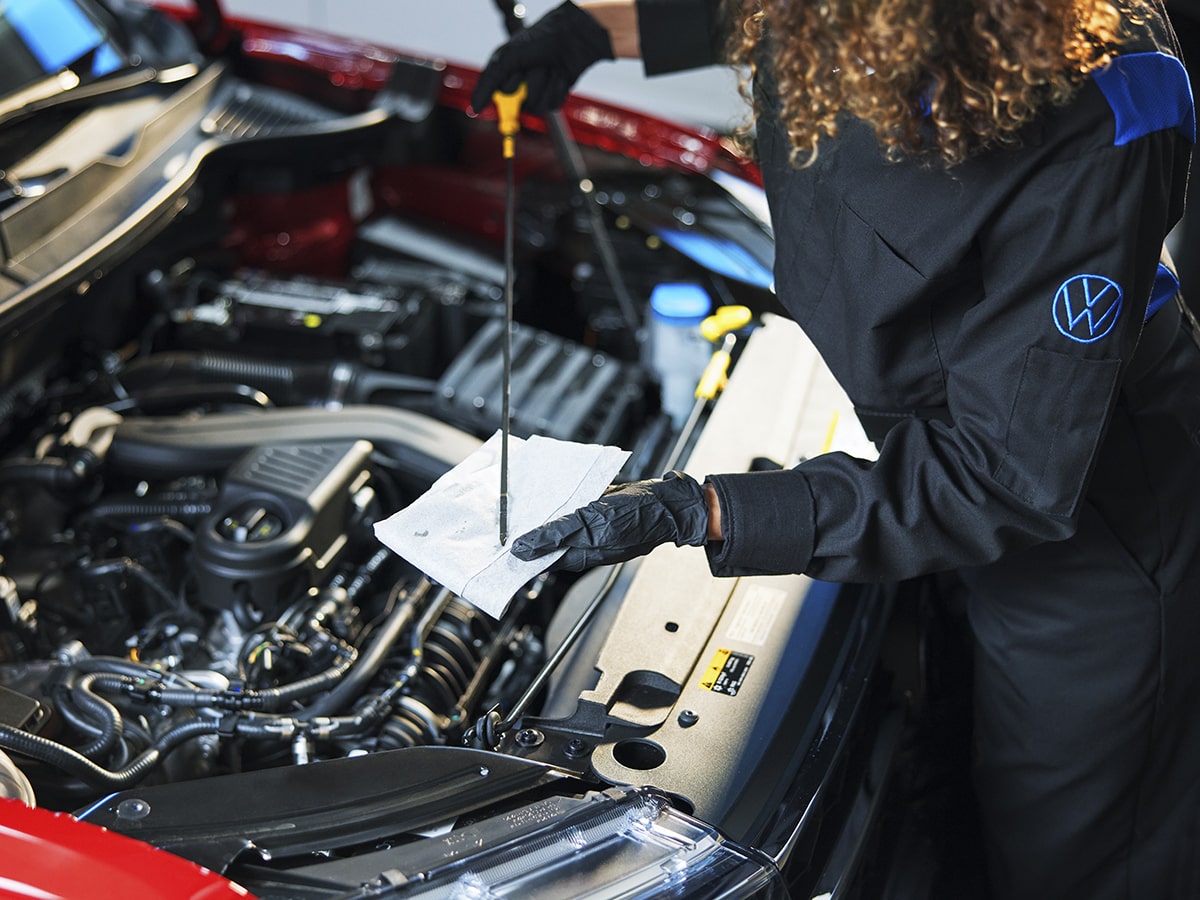 Conventional - also labeled Regular or Standard, the modern engine oil discussion begins with conventional oil that marks the staging point for the selection process. It has been the go-to recommendation for years and is the closest to crude petroleum from the alternatives. It begins as crude oil and undergoes refinement to improve its lubricative properties inside the engine's extreme environment. Synthetics generally outperform conventional in terms of resisting thermal breakdown but is the recommended oil type for many late-model vehicles.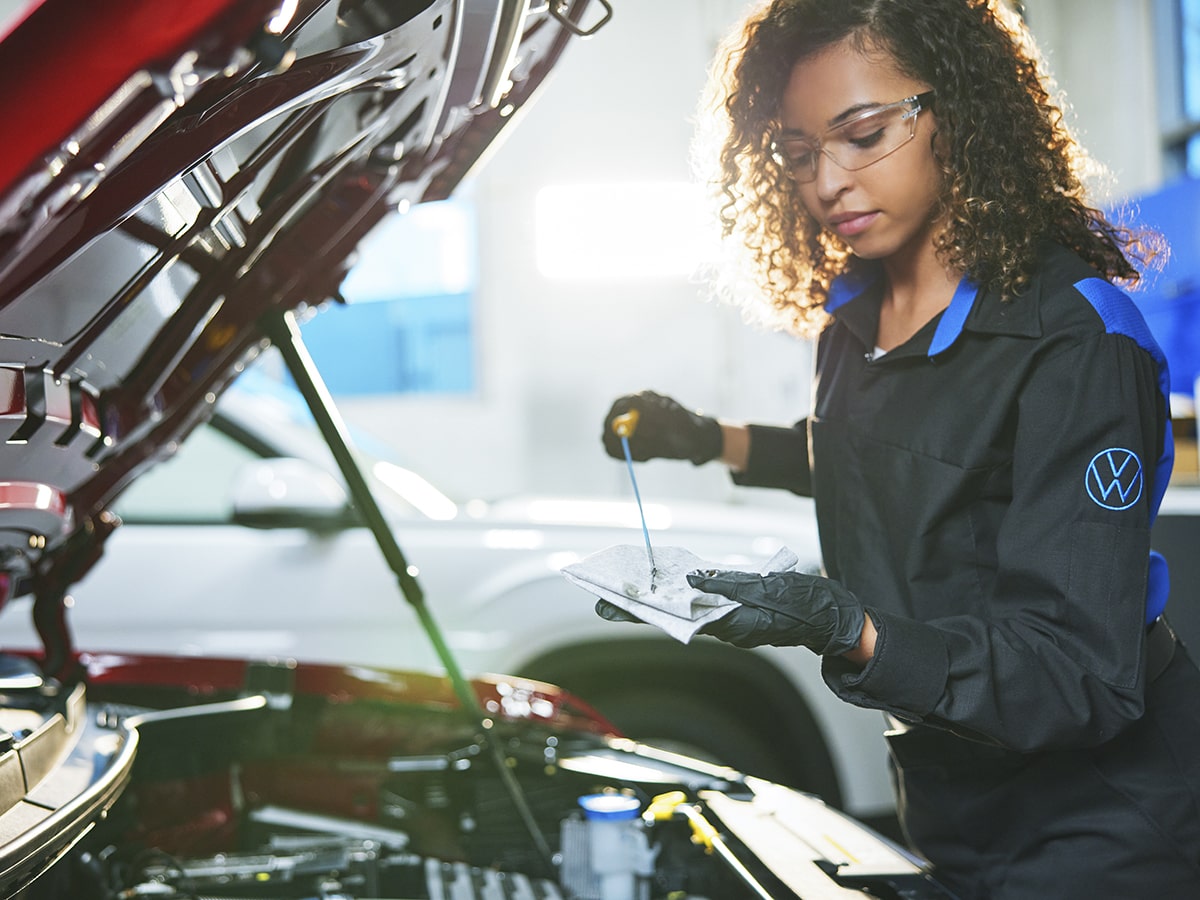 Full-Synthetic - totally manufactured in a production facility without crude petroleum as an ingredient, full-synthetic is entirely man-made. Representing the pinnacle of engine oil performance, it is generally more expensive but requires less frequent oil changes compared to the alternatives. It often offers an attractive option for older-model vehicles to switch from conventional because it can help extend the life of engines with higher miles.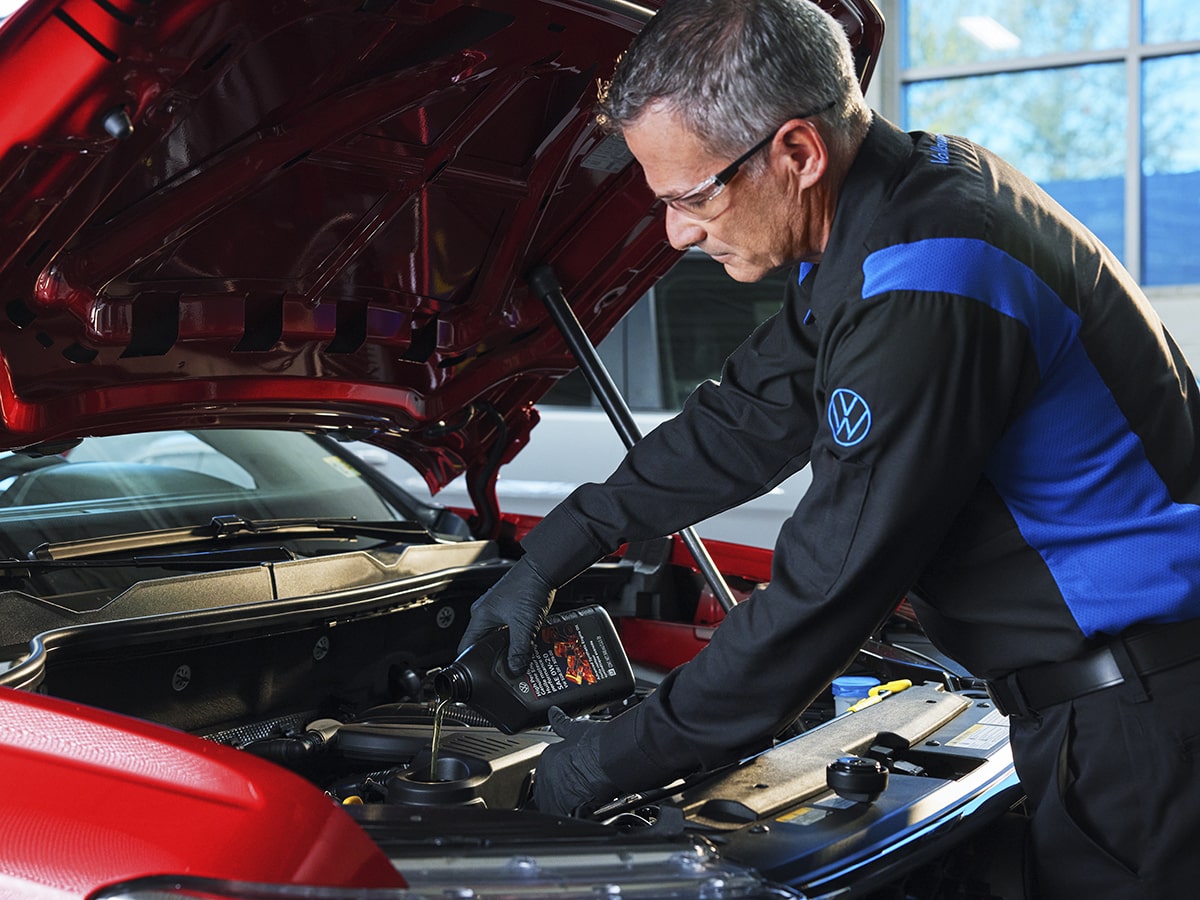 Semi-Synthetic - we describe semi-synthetic oil as a hybrid or blend of conventional and full-synthetic. It contains crude oil that has been refined and a considerable degree of synthetic additives that improve its performance beyond conventional.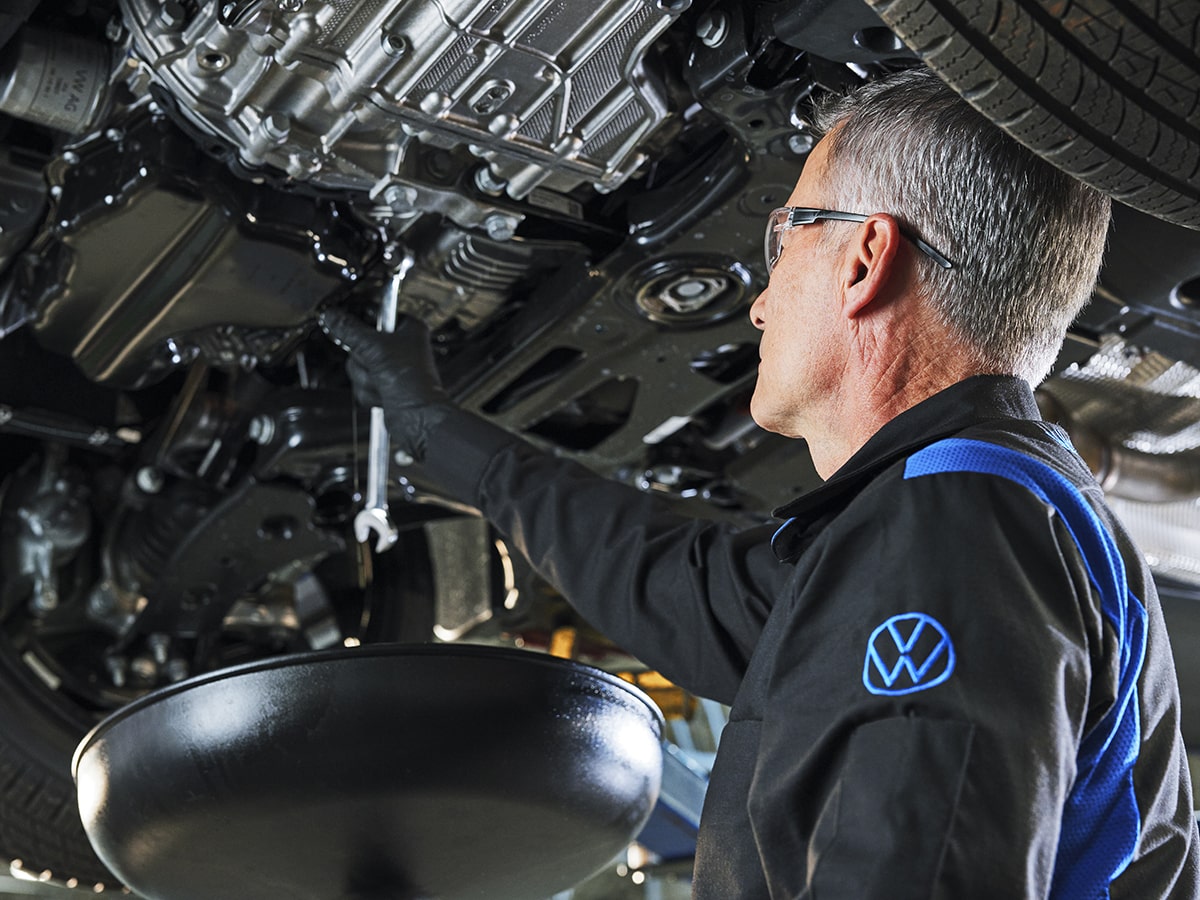 Diesel - oil change service that features a special oil specifically designed for lubricating diesel engines.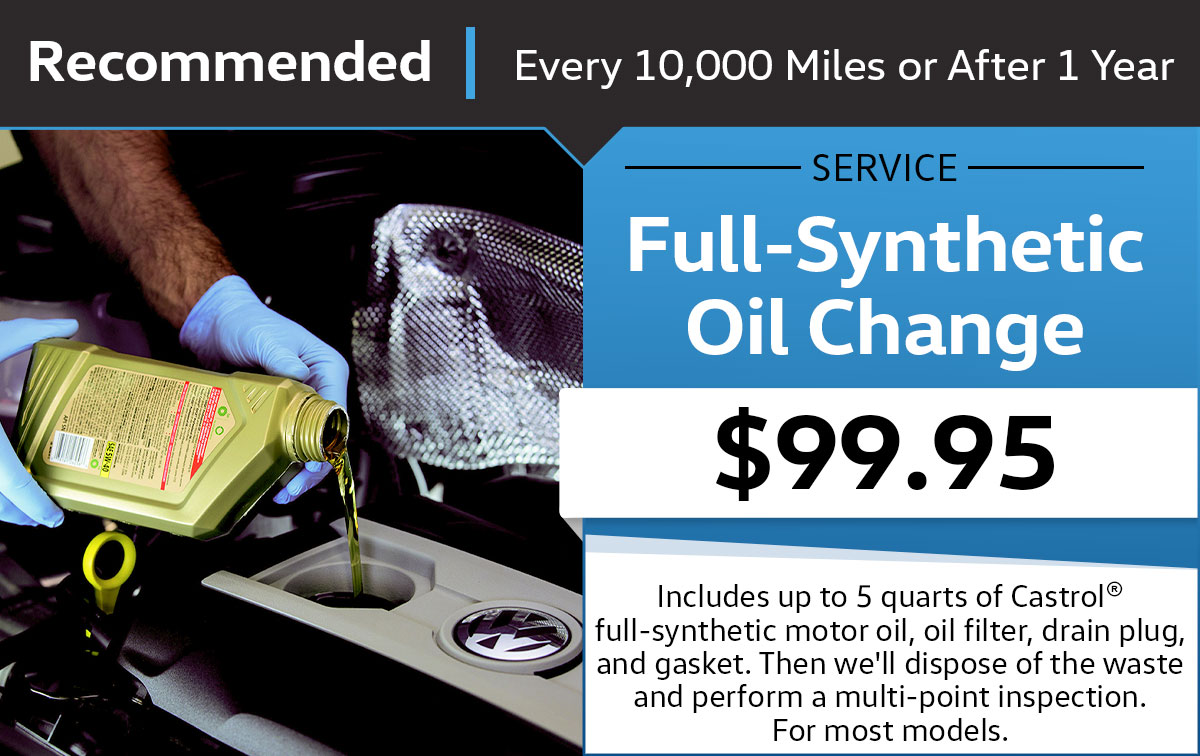 Schedule Your Next Oil Change Today at Niello Volkswagen
When your Volkswagen in or near Sacramento is due for its next oil change service, we invite you to Niello Volkswagen for a quality oil change specifically designed for your vehicle. We are conveniently located in Sacramento, CA near Arden-Arcade, Rancho Cordova, Carmichael, and Citrus Height, CA.
  Save to Phone
  Schedule Service